Sex offender charged with not reporting new address after relocating to Sumatra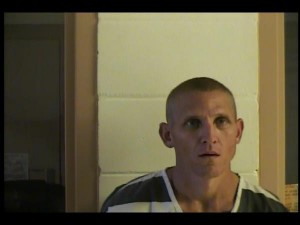 A man who recently moved to Sumatra but failed to notify authorities of his status as a sex offender was arrested Monday.
Joshua Standridge, 34, was found staying at a Sixth Street residence when an investigator with The Dept. of Children and Families went to do a welfare check on a child.
The investigator discovered that Standridge had previously resided in Eastpoint.  Standridge stated that he had just moved into the Sumatra residence the day before.
It was discovered that Standridge's last Sexual Offender Form dated Dec.  27, 2016 showed he still lived in Eastpoint.
Deputies later discovered that Standridge had left his Eastpoint address four months earlier and had been living in his 1999 Ford Taurus.
Standridge said he was evicted from his Eastpoint residence two months ago and stated that he had been living in his vehicle in the yard of a Sumatra home without the owner's permission.
He said he did not register in Liberty County because he didn't have the money and had not "technically" moved to the site in Sumatra.