Tallahassee man arrested after fleeing LCSO deputy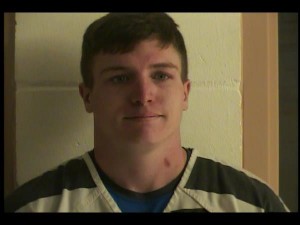 A man who was caught on radar going 93 mph in a 60 mph zone was later arrested after fleeing from a Liberty County deputy.
A deputy was westbound on SR 20 and Dempsey Barron Road when he noticed an eastbound motorcycle approaching at a high rate of speed.  After getting a radar reading, the deputy turned in behind the motorcycle and activated his emergency lights and siren.
The driver turned back to look at the patrol car, accelerated and sped off.
The pursuit continued for 15 miles until reaching the Leon County line.  There, the deputy continued on and the motorcyclist finally stopped after another three or four miles.
Stuart Lee Jordan, 26, of Peachtree Drive in Tallahassee, stated he did not stop because he did not have a valid driver's license.  A female passenger, also from Tallahassee, was riding with him.
Jordan was charged with fleeing or attempting to elude, driving while license suspended or revoked with knowledge and reckless driving.
The motorcycle was towed to the Liberty County Sheriff's Office impound yard.
Jordan is being held at the Liberty County Jail on $10,500 bond.