Prison visitor arrested with two cell phones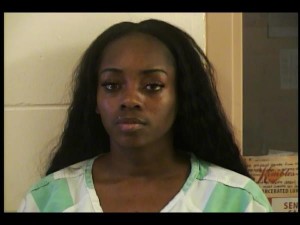 A trip to see an inmate at Liberty Correctional Institution resulted in the arrest of a West Palm Beach woman who was caught trying to smuggle in two cell phones.
Correctional officers discovered the phones hidden in her clothing during her Jan. 14 visit.
Christal Lataire Morrison, 31, admitted to a Liberty County deputy that she knew bringing a cell phone in to an inmate was illegal.  She said she had been threatened with bodily harm by other inmates if she didn't get the phones to them.
She was charged with introduction of contraband into a secure facility.