Meth discovered during welfare check in Bristol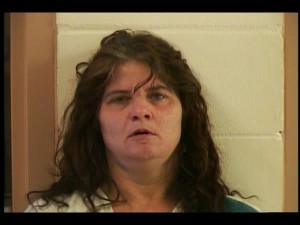 A Bristol woman was arrested after a pipe and methamphetamine were found in her home Saturday.
A Liberty County deputy accompanied a field agent with the Dept. of Children and Families on a welfare check which included a home walk-through to ensure the household was safe for a child living there.  Sheriff Eddie Joe White joined them at the scene.
A glass pipe was found in plain view on a cabinet of Shannon Kelly Burke's bedroom.  During a search of her purse, which was found on the floor, an unspecified amount of methamphetamine was discovered in a small glass make-up container.
Burke admitted the illegal substance was hers and stated that she had a drug problem.
She was charged with possession of a controlled substance without a prescription and possession of drug paraphernalia.