Hosford man charged with making threats at gunpoint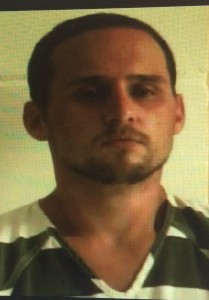 A Hosford man was charged with aggravated assault with a deadly weapon,  possession of a firearm by a convicted felon and violation of state probation after an incident at a residence on Bob Sanders Road Monday.
According to the arrest report, William Brent Davis, 29, was at the victim's home around 5:38 p.m. when he threatened the victim by pointing a shotgun at him.
The weapon, a 16-gauge double barrel shotgun, belonged to another member of the Davis household.  The gun owner said he had not given permission for Davis to take the weapon, which had been stored in a hidden location at the residence they shared on Woodman Street in Hosford.
Davis is being held at the Liberty County Jail on $35,000 bond.