FHP charges two in high speed chase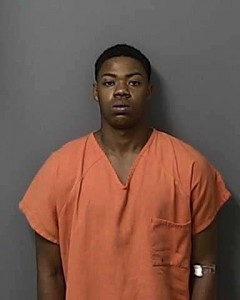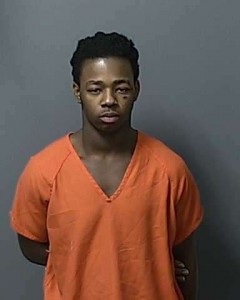 by Teresa Eubanks, Journal Editor
Two Panama City teenagers are facing charges after a high speed chase from Bay County into Calhoun County came to a fiery end when their car struck a utility pole and burned.
Both the driver and passenger escaped serious injury.
The driver of the car, 18-year-old of Keveon K. Wright, and his passenger, Donte R. Battles, 19, are being held in the Calhoun County Jail.
The two are facing a number of charges, including aggravated fleeing and eluding, driving with a suspended license, reckless driving and resisting arrest without violence and trespassing, according to a press release from the Florida Highway Patrol.
Additional local charges are also expected.
The chase began shortly after noon Jan. 18 when an FHP trooper spotted the 2016 Nissan Altima traveling 83 mph in a 65 mph zone near Camp Flowers Road on US 231. The driver ignored the trooper's attempts to pull him over and sped away.
The two fled into Calhoun County, reaching speeds up to 123 mph, according to FHP.
An effort to slow them down by putting out spike strips before they reached Blountstown was unsuccessful.
After turning south onto SR 71, the car entered a left curve just north of Jessie Yon Road. Due to the speed they were traveling, the driver lost control of the vehicle and hit a power pole. The impact broke the pole and resulted in a fire that destroyed the car. The two fled on foot but were later taken into custody.
The crash is being investigated by FHP Sgt. B.W. Speigner.