Woman arrested for using ex's account to pay bills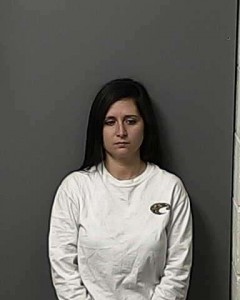 A Bristol woman has been arrested for allegedly stealing $1,148 from her boyfriend's bank account.
Crystal A. Stewart, 33, is charged with 18 counts of fraud through use of personal identification and one count of grand theft.
The victim filed charges with the Blountstown Police Department (BPD) after presenting documentation showing that his ex-girlfriend had set up payments for her bills from his checking account at Calhoun Liberty Employees Credit Union.
The money was sent to three accounts belonging to Stewart; two were for credit cards and the other was for student loan payments.
The victim said he and Stewart dated early in 2016 but that he never gave her permission to use his account nor did he give her his account number.
The 18 payments, which ranged from $25 to $100,  began in March and continued through November.
Stewart told BPD Capt. Adam Terry that she and the victim had dated for several months and that he had given her permission to use his account.  She said she then repaid him in cash, but added that he was not aware that she had continued to use the account in October and November.
The victim disputed her claim that he had allowed her to use his account.  He pointed out that she had not repaid him for the money taken, adding that she did not have a job most of the time that they were dating.