Milton charged in Jan. 1 stabbing at 'The Cut'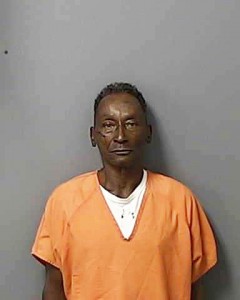 by Teresa Eubanks, Journal Editor
A man who first told Blountstown Police Department Officer Ethan Shuler he had been stabbed was arrested after another man walked up and stated that he was the victim.
The officer was responding to a report of a disturbance on Jan. 1 when he saw Albert "Jap" Milton, 60, walking along a driveway at a residence near "The Cut" in Blountstown.
Milton's face was bloodied and he was covered in dirt and leaves as though he'd been in a struggle on the ground, according to the officer's report.
When asked what happened, Milton told the officer he was stabbed by an unknown black male about a hour earlier.
Moments later, another man who was known to the officer walked over from "The Cut" and said that he had been stabbed.  The victim's shirt was covered in blood.
When the second man was asked who stabbed him, he pointed to Milton.
Milton was handcuffed but not arrested at the time while the officer awaited the arrival of EMS to check out the men's injuries.  The second man was taken the emergency room.
Witnesses who had seen the altercation between the two men stated that Milton had stabbed the second man but no weapon could be found.
The victim gave a sworn statement that he and Milton got into an argument before Milton struck him in the face with a closed fist. He said they "began to tussle" and fell to ground. The victim said he was on top of Milton, attempting to restrain him, when Milton began striking at his rib area.  The victim then realized was bleeding and had been stabbed.
When the injured man moved away from his assailant, Milton walked off and headed for a nearby home.
Milton denied stabbing the man. He said the man started choking him and he was trying to get away.
Due to the statements of witnesses and the presence of blood on Milton's shirt and pants, he was charged with aggravated battery.