FDLE arrests Altha man for child pornography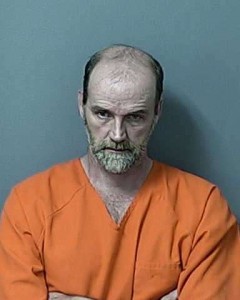 from the Florida Dept. of Law Enforcement
ALTHA – Agents with the Florida Department of Law Enforcement arrested Lonnie J. Harrelson, 43, of 23236 NW Watson Road, Altha, on six counts of possession of child pornography.
In November 2015, FDLE agents conducted a search warrant at Harrelson's residence while investigating his roommate. The roommate, Charlie Crenshaw, 45, was arrested on charges of sexual battery on a child under 12 and lewd and lascivious molestation of a child under 12. Harrelson was also arrested for child neglect and criminal use of personal identification information. During the search warrant, numerous items were recovered for forensic examination including a laptop computer owned by Harrelson.
While conducting additional forensic examinations, six files of child pornography were found on Harrelson's laptop.
Harrelson was re-arrested at the Calhoun County Jail, where he has remained incarcerated for charges from 2015. The Office of the State Attorney, 14th Circuit, will prosecute.