Mayo man charged with selling Lortab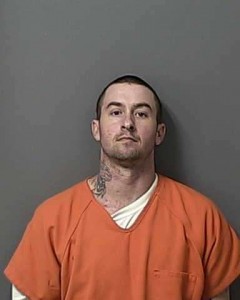 A controlled drug buy by the Blountstown-Altha Drug Task Force on Aug. 3 has resulted in the arrest of Cody Duran Walker, 30, of Mayo for sale of a controlled substance within 1,000 feet of a place of worship.
According to a report from the task force, Walker agreed to meet with two buyers who were looking for pain pills. The buyers, who were undercover law enforcement officers, handed over four marked $20 bills in exchange for 19 Lortabs.
A video/audio recording was made of the transaction.
The officers identified the pills and later turned them over to the FDLE lab in Pensacola for further analysis.
Walker was taken into custody for sale of synthetic narcotic within 1,000 feet of a business, church or school. His bond was set at $5,000.