Lane to be charged with attempted murder; 3 others facing charges in Blountstown shooting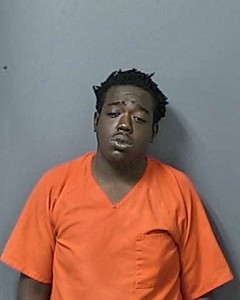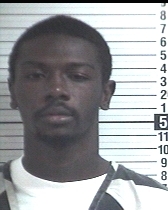 by Teresa Eubanks, Journal Editor
One man is in custody and warrants have been issued for three others for the Nov. 11 shooting of a Rufus "Boogie" Cargile III, according to Blountstown Police Chief Mark Mallory.
Cargile was shot in the leg while outside a Yates Street residence in Blountstown.  He was transported by emergency helicopter to Tallahassee Memorial Hospital with serious injuries.
A warrant has been issued for Derrick Lane, 24, of Panama City for attempted murder in the second degree, attempted robbery with a firearm, felon in possession of a firearm and giving a false statement to a law enforcement officer.
Lane is currently being held in Bay County on unrelated charges which include reckless driving, leaving the scene with property damage, burglary, fleeing and eluding, giving false information to a pawn broker, grand theft and assault with attempt to commit a felony.
A second man, identified as Emmanuel Deveaux, 19, of Bristol, will be charged with principal in the first degree to attempted murder in the second degree, principal in the first degree to attempted robbery with a firearm, accessory after the fact to murder in the second degree, accessory after the fact to attempted robbery with a firearm and giving false statements to law enforcement.
At large are Brandon Smith and Liroy Travis, who are both facing charges of principal in the first degree to attempted murder of the second degree, principal in the first degree to attempted robbery with a firearm  and giving a false statement to law enforcement.
Witnesses placed the four men at the scene of the shooting and gave investigators the following account of events:
Cargile and Deveaux were seen arguing outside a mobile home when a camouflage-clad black male, unidentified at that time, came around from behind the home holding a shotgun and then fired, hitting Cargile in the leg.
Deveaux and the shooter, later identified as Lane, got into a vehicle with two other men and left, traveling north on Yates Street.  Witnesses then drove Cargile to the emergency room at Calhoun-Liberty Hospital.
Investigators linked the suspects to two cell phones that had been left in the yard at the time of the shooting.
Lane was stopped a short time later driving a white Mitsubishi that the four men had fled in.  At that time, he was alone.  Lane was searched and his cell phone was seized.  He was taken into custody on outstanding Bay County charges.
Two days later, BPD Capt. Adam Terry questioned suspects in the case, including Lane, Smith and Deveaux.  Terry confiscated Lane's shoes, which had visible blood and tissue particles.  It was sent to the FDLE lab for forensic testing.
On Nov. 17, the victim told BPD Lt. Timothy Partridge that Deveaux approached him with a $100 bill and indicated he want drugs. Cargile said he replied that he did not have any drugs at that time and offered to change out the bill for him, which he took after giving Deveaux five $20 bills.  The two then parted ways, according to Cargile.
Later, when he was going through his cash, Cargile said he realized the $100 bill was fake and walked back to look for Deveaux but he was no longer there.
The next day, Cargile went by a friend's house to get his brother's car washed.  When he left, he said he noticed a white car following him.
He said he stopped at another friend's house and went inside to talk.  When he came out, he saw Deveaux outside in a black hoodie.  The two started arguing about the counterfeit bill and Deveaux began threatening him, according to Cargile.
The homeowner whose yard they were in came outside and asked them to leave because they were disturbing some elderly residents next door.
Cargile stated that's when he noticed a man wearing a bandanna and holding a shotgun come around the south end of the mobile home, dressed in camouflage.  Cargile told Terry he feared the man would fatally shoot him if he ran so he went toward him. As he got closer, the gun went off and he was struck in the right leg.  He said they were wrestling for the gun, with the injured man holding the barrel end of the pump shot. Cargile said the believed if he let go of the gun he would be shot again.  He said Deveaux tried to separate him from the gun and told him, "We are going to kill you!"
The men separated after a resident of the trailer ran out, grabbed the gun and threw it out of everyone's reach.  Cargile told Terry at that point, he was just glad someone besides the shooter and Deveaux had the weapon.
Cargile said he then lay on the ground as Lane and Deveaux got into the white car and sped away.