Pair arrested for doing unlicensed repair work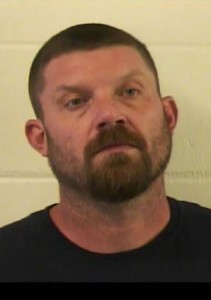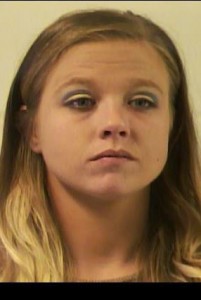 A Blountstown woman and a man from Bristol were arrested after they failed to complete repair work on a home after accepting payment and misrepresented themselves as licensed contractors.
When the homeowner could not get the job completed, she contacted Liberty County Building Inspector Dick Stanley, who found that the couple also failed to get the required building permit before beginning the work.
Earlier this year, the  homeowner was looking for someone to replace her roof and repair her floor.  Someone recommended that she contact Travis Johnson, 55, of Bristol.  She called him and he agreed to give her an estimate.
The homeowner said she was at work when Johnson came to the house on March 5.  She said she later received a call from his girlfriend, Sheryl Nichole Bernhart, 27, who told her Johnson could do the work on her roof for $1,700.
The homeowner agreed to the price and then asked Bernhart if Johnson was a licensed contractor. Bernhart said he was, according to the homeowner.  Later that day, Bernhart drew up a contract between Johnson and the homeowner.  Bernhart also added her signature to the contract to verify that she had witnessed their agreement.
The contract was between Travis Johnson Carpentry Services, LCC and the homeowner and stated that he would install a new metal roof.  They agreed that the homeowner would pay $850 up front and another $850 when the work was done.
The homeowner said the pair started work on the roof and finished that same week.  She had copies of the two checks she had made out to the business.
The homeowner later determined a piece of metal had been cut too short and wanted it repaired. She said she spoke with Bernhart, who said Johnson would take care of it but he did not return to the residence.
She also gave the couple a check for $800 to purchase materials to repair her floor and ceiling. The work on that project never started.
The homeowner said she called Bernhart at least "ten times" to request they come back to finish the work.  Bernhart stopped taking her calls.
In July, Johnson and Bernhart set up a meeting with Stanley to review the complaints against them but failed to show up on the agreed date.
Later, Stanley contacted the pair and they said they would talk with the homeowner about returning her money.  They agreed to make the first of three payments by Aug. 1 but did not do so and when contacted by phone, an argument resulted.
The pair had also accepted payment from two of the homeowner's relatives but never started either of those jobs, according to the arrest report from the Liberty County Sheriff's Office.
Bernhart is charged with fraud for impersonating a contractor during a state of emergency, larceny over $300 but less than $5,000 and fraud for impersonating or falsely identifying self. The charges against Johnson include performing work without a building permit, larceny over $300 but less than $5,000, and fraud for impersonating or falsely identifying self.