Altha man charged with stealing and pawning gun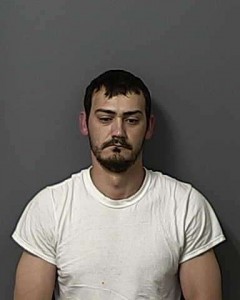 An Altha man was arrested after a gun that went missing from a home several months ago was found at a pawn shop in Marianna.
According to the arrest report, the owner recently located his Smith and Wesson .357 revolver, which has some unique characteristics that make it readily identifiable. A stainless rail used to mount a scope to the weapon and the screws in the grip are rusted.
Records from the shop indicate the handgun was pawned by Jeffery Tipton, 29,  on Oct. 28.
When questioned by Calhoun County Sheriff's Office Lt. Todd Wheetley, Tipton said he received the revolver from his late grandfather in Mississippi and stated that a relative could vouch for him.  He admitted to being at the victim's home several times but denied taking the weapon.
When Wheetley spoke with Tipton's relative, he was told that the guns that had been left to Tipton were two .22-caliber pistols.
The investigator found that the gun was originally purchased from Blountstown True Value Hardware in 1986 but records of the sale were not kept after the business closed.  After a series of phone calls, Wheetley tracked down the last person to buy the weapon. She told him she gave it to the victim 20 or 30 years ago as a Christmas gift.
Tipton was charged with armed burglary of an unoccupied dwelling and grand theft of a firearm.