Man charged with pot possession after late night drive out from under bridge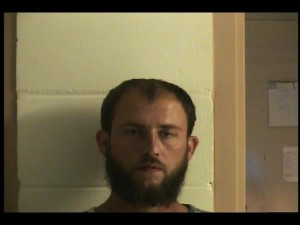 A Wewahitchka man was charged with possession of more than 20 grams (trafficking), driving without a valid license and having an open container in his vehicle following a traffic stop in Bristol last week.
According to the report by Deputy Jessica Page, Avery Holden, 30, drove out from underneath the Trammell Bridge just before midnight Thursday.
Aware that the area he had just left was known for illegal activity, a traffic stop was conducted. Holden told the deputy he had never had a driver's license.
The deputy noted the odor of marijuana coming from the interior of the car and saw a clear plastic bag of the substance in a cup holder in open view.
Holden acknowledged that there was cannabis in his car but said he didn't know how much.
During a search of the vehicle a "blunt wrapper" filled with a green leafy substance was found on the floorboard, along with an open bottle of whisky.
Approximately 28 grams of marijuana was found in the vehicle.
The car was inventoried and towed.