Driver charged with DUI in SR 20 crash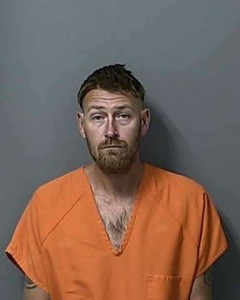 A Neptune Beach man who lost control of his car and overturned while traveling through Calhoun County on Nov. 23 was charged with DUI with property damage.
A Blountstown man who was traveling westbound on SR 20 behind Charles Edward Miller, 34, told FHP troopers that he drove up to find the overturned vehicle on the side of the road at NW Capital Blvd.   He said he saw Miller climb out of the driver's side window while the wheels on the 2004 Honda Civic were still turning.
The trooper's report noted that Miller, who was standing on the shoulder of the road smoking a cigarette when he arrived, was stumbling when he walked over to talk with him.
When asked if he had been injured, Miller replied that he was "all kinds of hurt, but not physically."  He refused medical treatment at the scene.
Miller said a deer ran out into the road, he swerved to miss it and then overcorrected, rolling the car into the ditch where it came to rest on its roof.
The trooper noted the odor of alcohol coming from Miller and asked if he had been drinking.  Miller said he drank "one beer" after he crashed and got out of the car. After Miller refused to perform a field sobriety test, he was arrested for driving under the influence.
The probable cause for the arrest included a statement from the trooper that as he drove Miller to the Calhoun County Jail, the odor of an alcoholic beverage was so strong he had to open the back windows of the patrol car to let fresh air in.