18 men and women honored by being the first to be added to the Calhoun County Firefighters Association Hall of Fame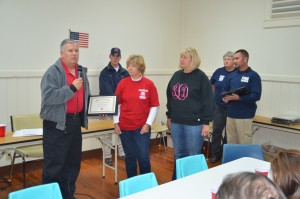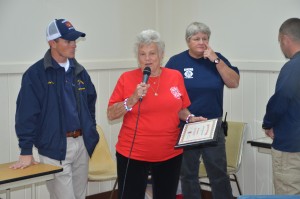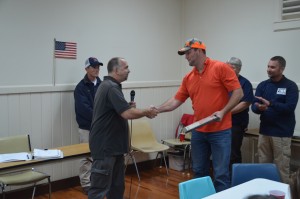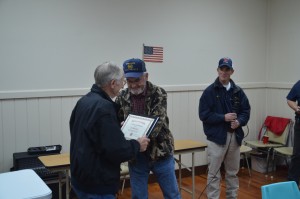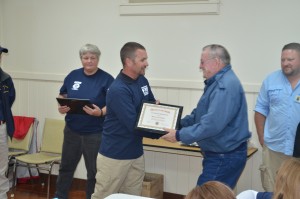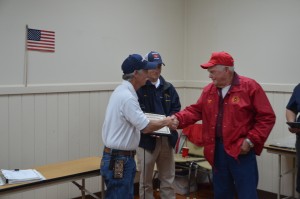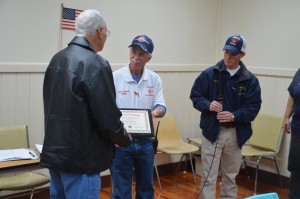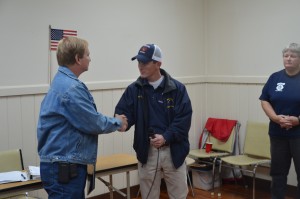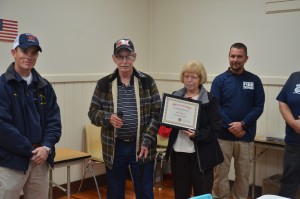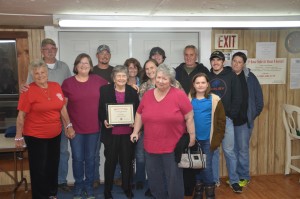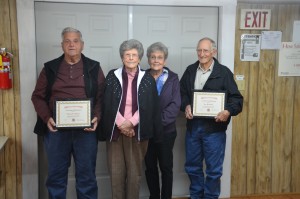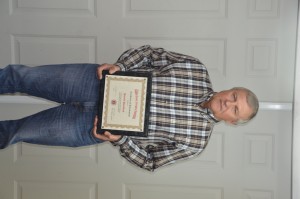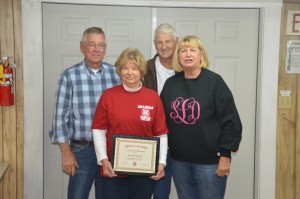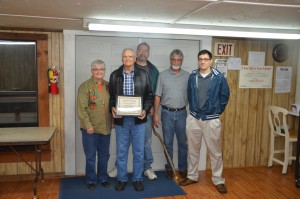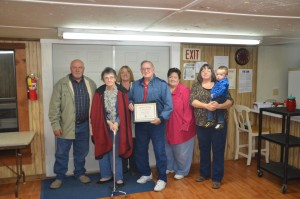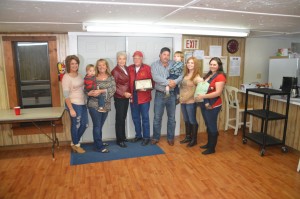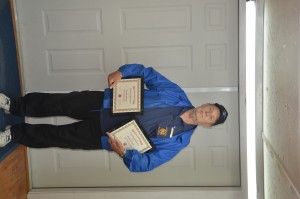 The Calhoun County Firefighters Association held their first annual Hall of Fame Banquet and Induction Ceremony on Monday, Nov. 21 at the Kinard Community Center.
"It was about recognizing and honoring the men and women who laid the groundwork for the fire departments of Calhoun County," said Assistant President of the Calhoun County Firefighters Organization and Blountstown Fire Chief Ben Hall.
Inductees were treated to a banquet with co-workers, family and friends and awarded a plaque in recognition of the service.
Each department in Calhoun County will have two people inducted annually.
Recipients by Department:
Blountstown FD
Harvey Grantham (served as Chief) and Alfred McCollough (served as Assistant Chief.)
Mossy Pond VFD
Rolf Myhammar (served as Chief) and Georgia Yadus (served as Chief, co-founder of Mossy Pond VFD.)
Kinard VFD
Rodney Johnson (served as Assistant Chief, then firefighter) and Jimmy Yon (served as board member and active fireman.)
Nettle Ridge VFD
Jimmy Lee Holly (first Nettle Ridge Fire Chief) and Joe Bracewell (served as firefighter, helped start Nettle Ridge VFD) and Ricky Hires (served as Chief.)
Scott's Ferry VFD
Joe Tucker (served as Chief) and Bud Timmons (served as firefighter.)
Clarksville VFD
Preston Nichols and Dennis Hall.
Westside VFD
Bobby Clark (served as Chief)
Altha VFD
Harold Hansford (served as Chief with over 25 years of service) and Pack Bowden (served as Chief with over 25 years of service.)
Magnolia VFD
Gill McDonald (served as Assistant Chief, still active in auxiliary role) and Liz Parrish (currently Secretary Treasurer.)