Firefighters come together to help one of their own with Boot Drive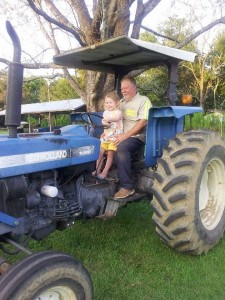 by Teresa Eubanks, Journal Editor
Firefighters took to the streets Saturday for a Boot Drive to help one of their own who was recently hit with a life-threatening illness that has resulted in the loss of his job as well as his insurance coverage.
Ricky Hires, 57, fell ill on Aug. 13.  After seeing numerous doctors and passing through several hospitals, he is now on life support at Ochsner Medical Center in New Orleans, LA.
His wife, Valerie, is at his side.  They do not know what the future holds.
"We first thought he had food poisoning," explains his sister, Betty Pitts of Blountstown.  He was taken to Calhoun Liberty Hospital and then transferred on to Bay Medical Center.  He was sent home with a diagnosis of gastritis. Next, he was admitted to Southeast Medical Center in Dothan, AL, where doctors said they found a large cyst on his pancreas.  During surgery, it was found that there was no cyst but that his pancreas was badly swollen.
From there, he was taken to a hospital in Mobile, AL before being transferred to New Orleans.
"It's swollen to twice its size and doctors tell us the pancreas is dead," Betty explained.  He recently had surgery where doctors removed as much of the dead organ as they could.
"We have no clue what happened to him," she said. "He was healthy and doing fine and then one day, he woke up and was throwing up."
She and Ricky are close. "He would leave the house at 5:15 a.m., call me and we talked as he drove to work in Tallahassee," she said.  They did this five days a week without fail. "We talked every day for years….I miss our phone calls."
Now, her focus is on helping the couple pay their monthly bills and expenses to ensure that his wife can remain with him.  Ricky is the father of three adult children and the couple have six grandchildren.
A longtime volunteer firefighter, Ricky came up with a way to establish the Nettle Ridge Fire Department in the county.  His sister and brother-in-law's house was destroyed in a fire years ago in a blaze started by a faulty hot water heater.
When the couple decided they would not rebuild on that land, her brother suggested offering it for sale to the county for the purpose of establishing a fire department.   The county purchased the half-acre site and the rest is history.
Since then, her brother has worked with the fire department and helped write grants for equipment to support its operation.
Firefighters from throughout the county have helped in the fundraising efforts.
This weekend, motorists coming through the intersection of Central Avenue and Main Street at the corner of Magnolia Square were greeted by volunteers carrying a firefighter's boot to collect money to help the family.
The community responded, his sister said.  Saturday's efforts - which also included the sale of baked goods and Abe Springs Church cookbooks under the pavilion next to the road - raised over $3,000.    
A yard sale they held a week earlier brought in $2,000.
The fundraising efforts will continue and anyone who would like to help may do so by dropping off a donation at Dr. Barry Edewaard's office in Blountstown, where Betty works, or mailing their contribution to her at Betty Pitts, 14329 SW Ben Clark Road, Blountstown, FL 32424.