Derrell "Derry" Packwood Bowden, Jr.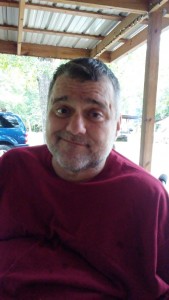 CLARKSVILLE - Derrell "Derry" Packwood Bowden, Jr., 54, of Clarksville, passed away Friday, Nov. 11, 2016 in Panama City. He was born on Sept. 4, 1962 in Blountstown and had lived in Calhoun County all of his life. He was a 1980 graduate of Blountstown High School and was a member of the 1977 State Football Championship Team. He received a BS degree in Political Science from Florida State University in 1990. He was a legislative aid to Robert Trammell and a U.S. aid to Representative Pete Peterson. He was a member of the Boy Scouts of America, Altha Troop 136 where he achieved the rank of Eagle Scout. He loved coaching the youth in baseball, football and softball where he touched the lives of many. He was an avid FSU football fan until the retirement of Coach Bobby Bowden. After this, his new motto became "Roll Tide". He was a member of the Altha First Baptist Church.
He was preceded in death by his parents, Derrell Packwood Bowden, Sr. and Patricia Kate Smith Bowden; and a brother, Scott Bennett Bowden.
Survivors include his sister, Karla Bowden Nichols and her husband, Hank of Clarksville; two nephews, Nick Hansford and his wife, Summer and Hayden Nichols, all of Clarksville; two nieces, Laine Nichols and Heather Smith and her husband, Travis, all of Clarksville; four great-nephews, Peyton, Cadence, Ridge and Tripp; and several aunts, uncles and cousins.
Services were held Monday, Nov. 14 at Peavy Funeral Home with Reverend Allen Singley and Robert Trammell officiating. Interment followed in Pine Memorial Cemetery in Blountstown.
Peavy Funeral Home in Blountstown was in charge of the arrangements.