Woman charged with larceny and resisting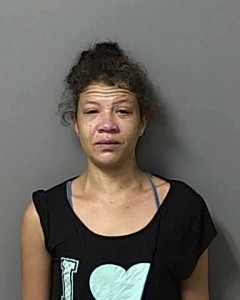 A Blountstown woman is facing several charges after a man said he woke up to find her and two men in his home around 2:30 a.m. on Aug. 19.
The victim said he didn't think much about it at the time but later realized several items had been stolen, including a cell phone, tablet, headlamp and digital camcorder.
He said he had attempted to contact the woman, identified as Jessica Simmons, 36, several times in an effort to retrieve the items.  She did not respond.
He later learned that Simmons and the two men were at someone's home recently where they had been bragging about the items they had taken from him.
On Sept. 9, the  cell phone was found in a vehicle from which Simmons fled when an officer drove up.
Simmons was later taken into custody for grand theft and resisting arrest.