Milton in custody after repeated disturbances at businesses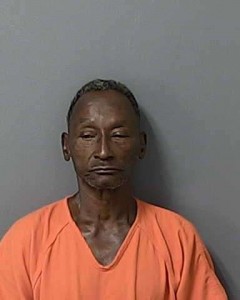 A Blountstown man was taken into custody after he continued to create problems while walking through town despite being issued two warnings for trespassing.
Albert Lee "Jap" Milton, 60, was arrested Friday and charged with disorderly intoxication.
According to the arrest report, Blountstown Police Dept. Deputy Jody Hoagland was called out to the Sunoco on North Main Street in reference to a man who was being belligerent.  When he arrived, he found Milton standing in a yard across the street from the business.
The officer found Milton was unsteady on his feet and smelled strongly of alcohol.
After Hoagland left the scene, he was quickly called back a second time after getting another call that Milton was once again at the store.  When he arrived, the store clerk decided not to prosecute.
A short time later, BPD received a complaint that Milton was creating a disturbance inside Harveys Supermarket.  He was gone by the time the officer arrived.  The store manager requested that a trespass warning be issued and Hoagland went to look for the offender.
He spotted Milton walking along Charlie Johns Street and stopped him near the football field, where he issued a warning.
After letting him go, the office saw Milton walk up to to River Town Senior Care, where he began bothering the residents.  After being told to leave the home, Milton walked across the street and starting asking a resident about work.
He was then taken into custody.  His bond was set at $10,000.