Two charged after being found parked behind business dumpster at 5 a.m.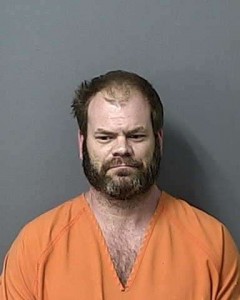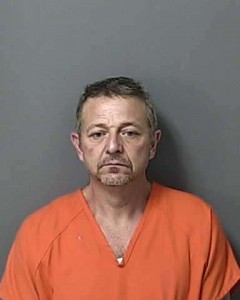 Two men were arrested for possession of methamphetamine and drug paraphernalia after a Blountstown Police Office noticed them parked behind a Blountstown business shortly after 5 a.m. on Oct. 8.
BPD Officer Daisy Holliday was patrolling the area around Harveys when she spotted a van near a dumpster behind the SandBar and Grille.  The officer saw three white males; two in the vehicle and another standing beside the van with a small plastic bag in his right hand.
When the man spotted Holliday, he put his foot on the bag and she then ordered him to move away before he could destroy the contents.  The three were then told to stand in front of the patrol car as she looked over the van and around the scene.
The substance in the bag was determined to be methamphetamine. When questioned, all three men denied any knowledge of the illegal substance.   A glass pipe, which was packed with enough of the substance to field test positive for meth,  was discovered wrapped up in a hoodie inside the van.  Another glass pipe was found under the front passenger seat, wrapped inside a shirt.
A cut straw that field tested positive for meth was found in the backpack of the man seen standing outside the van, who was identified as David J. Gouge, 41.  The officer's report noted that he had been issued multiple warnings for being around dumpsters at area businesses after hours.
The driver of the van was identified as Darin D. Laundry, 49, of Blountstown. He admitted ownership of the two pipes.
Gouge and Laundry were arrested. Laundry's passenger was not charged.