Man arrested after reportedly making threats with knife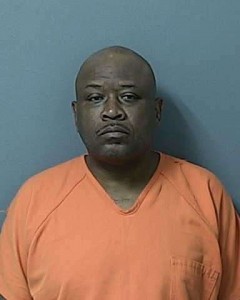 A report of a disturbance in the area commonly known as "The Cut" in Blountstown resulted in one arrest earlier this month
Blountstown Police Officers responded to a 5:17 p.m. call on Oct. 4 that a man was threatening people with a knife.
BPD Sgt. Leo Marlowe arrived to find Willie J. Edwards, who had a knife handle sticking out of the waistband of his shorts.  Marlowe disarmed the suspect, confiscating the weapon.
After being handcuffed, Edwards began cursing and spouting racial slurs.  His behavior escalated when he was placed in the back seat of a patrol car.  He was then removed and became even more angry as a more thorough search of his clothing was made.  Officers discovered a razor knife and a small amount of marijuana.  The razor knife, the marijuana and the nine-inch knife taken from him earlier were seized as evidence.
Edwards, 51, was charged with disorderly intoxication, carrying a concealed weapon and possession of less than 20 grams of marijuana.
He was booked into the county jail.  His bond was later set at $45,000.