Calhoun Liberty Hospital board names new CEO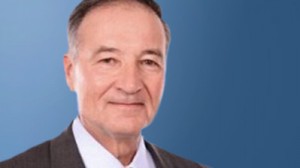 from Calhoun-Liberty Hospital
BLOUNTSTOWN - The Calhoun Liberty Hospital Board of Directors today announced the hospital has selected Charles E. Durant, FACHE as their next CEO.
"We would like to thank Alliant Management Services for expediting the search process and for providing the services of Janet Kinney while the search was being conducted. Kinney brought stability to our organization during this transition," said Calhoun Liberty Board Chairman Ruth Attaway, "Durant will bring skills and knowledge that will help position Calhoun Liberty Hospital for long term success."
Kinney served as Interim CEO after the departure of Interim CEO James F. Heitzenrater, FACHE in September.
"Alliant Management Services conducted an extensive search for the next CEO of Calhoun Liberty," said Alliant management Services President/CEO Timothy Jarm, "Durant's knowledge and experience in healthcare positioned him as the clear choice to serve as Calhoun Liberty's next CEO."
Charles E. "Chuck" Durant, Jr., FACHE is a health care executive with more than 25 years of leadership accomplishments in healthcare systems, hospitals and other organizations. He has led strategic development and transformational change projects including financial and operational turnaround. Charles has had considerable experience in smaller and Critical Access Hospitals (CAH). He was responsible for several clinical support departments in two CAH facilities where he partnered with the CEOs to develop services, ensure accreditation readiness and regulatory compliance, budget control, staffing and equipment among other duties. At another facility he accomplished a financial and operational turnaround in a 72 bed hospital and partnered with the Board of Directors on the strategic direction for the facility.
Durant obtained a master's level certificate in Health Informatics from UT- Houston Health Science Center in Houston, Texas, in addition to his Master of Hospital & Health Administration degree from Xavier University in Cincinnati, Ohio. He also holds a master's degree from the University of South Carolina in Columbia, SC, and received his bachelor's degree from the University of Mount Union in Alliance, Ohio.
Durant is a Fellow of the American College of Healthcare Executives (FACHE), a member of the Healthcare Information Management Systems Society (HIMSS), and has served as the Advocacy Chair of the Austin, Texas HIMSS chapter. He served on the Texas Hospital Association Board and chaired its Patient Safety & Quality Council. Durant has always been active in his local community; having served as a board member of two chambers of commerce. He is currently a member of and is past president of Northwest Austin Rotary Club and is a board member and past chair of Samaritan Health Ministries Clinic, Cedar Park, Texas. He is married to Jane J. Durant, an oil painter, and they are parents of Jennah Marie and Ryan Joseph Durant.
- - -
Calhoun Liberty Hospital is a 25-bed critical access facility which must maintain an annual average length-of-stay of no more than 96 hours for acute patient care. This means the hospital focuses on caring for common conditions and outpatient care, transferring more critical patients to larger hospitals once they have been stabilized. Calhoun Liberty Hospital often also functions as a primary care facility for many local residents, due to a shortage of local physicians who are unable to accept new patients.
- - -
Founded in 1978, Alliant Management Services has been recognized as a national leader in providing supportive and innovative managements systems encompassing all areas of hospital operations. Alliant currently manages 15 hospitals, most Critical Access Hospitals, in Florida, Illinois, Indiana, Kentucky and North Carolina. The closest managed hospital to Calhoun Liberty is in Chipley, FL. Headquartered in Louisville, KY, Alliant maintains a collaborative relationship with
Norton Healthcare and Blue & Co., LLC to offer its client hospitals a comprehensive array of operational, clinical and financial resources.