Bodies of Bristol man, four-year-old granddaughter found in river
by Teresa Eubanks, Journal Editor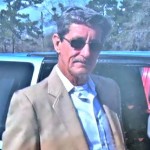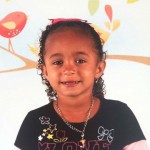 When Morton Armstrong stopped to check on a friend's houseboat Thursday evening, he knew something was wrong.
Eugene Jacobs, 63, and his four-year-old granddaughter, Alayha Jacobs, often spent afternoons on Ronni Jacobs' little red houseboat that was anchored on the Calhoun County side of the Apalachicola River, in sight of the Bristol Boat Landing.
When Armstrong and his son got close to the houseboat, he said, "I saw his pocket knife was open in his boat and his reel and rods were still in the river." Even more troubling was the sight of a pair of tiny flip-flops and a child's life vest on the small porch of the houseboat. No one was inside.
Armstrong hoped they had gotten on a passing boat to go in for supplies. He suspected there might have been a problem with Jacobs' boat and checked the gas, cranked it up and put it in gear. Everything was working.
He called Jacobs' family and friends to see if they had heard from him or the little girl. They hadn't.
Then he called the sheriff's office to report them missing.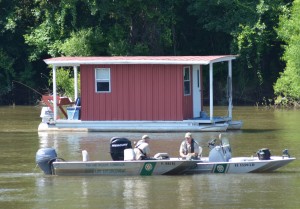 FLOATING ON A TREE TOP
The little girl's body was found a short time later that evening by a member of the Wewahitchka Search and Rescue Team. Armstrong went to the scene with Liberty County Sheriff's Office Capt. Tim Partridge, where he saw Alayha's body on a pile of floating limbs and debris about 10 to 15 feet from the bank. It was well after dark and they had to put a spotlight in the water to see her. "It was like she was floating on a tree top," Armstrong said.
Alayha was about a half mile from the houseboat.
Her grandfather's body was discovered around 7:30 p.m. the next evening. "He was within 50 feet of her," Armstrong said. "I assume he done everything he could to save her."
Eugene's sister, Barbara Jacobs, believes he found the little girl and placed her in the branches so she would be located quickly. "There's no way she just drifted there," she said. "We believe he pushed her up in there and then his heart just gave out."
She said her brother had previously suffered a small stroke and had some other health problems.
A LOVING PAW PAW
"Eugene had his faults but he was a loving granddaddy," his sister said. "Alayha was his buddy; he was her Paw Paw."
The energetic four-year-old loved going to what she called "my houseboat."
Last Thursday, Jacobs finished up one of his many handyman jobs and went to the preschool in Bristol, where he picked Alayha up around 2 p.m.
His sister said when they were at the houseboat, sometimes Alayha would go inside and nap on the bed; other times, she would stand at the stove and pretend she was cooking a big meal. They would always be home by nightfall because the little girl was frightened of the dark.
Alayha lived with her grandmother, Martha Jane Jacobs. Although she and Eugene were divorced, they were still close and worked together to take care of their granddaughter, along with her older sister, 16-year-old Brianna Jacobs.
He often kept her when she was sick and couldn't go to preschool. "Some days, she just wanted to stay with Paw Paw and she did," his sister said. "He would take her places. Other times, he'd be working on a car engine and she'd just be playing around him."
THE SEARCH
"She was nothing but hugs and kisses," Armstrong said about Alayha. He last saw the little girl at a relatives birthday part just a few days earlier.
He and Eugene were "good friends and river buddies" who routinely checked on each other when they were both on the river.
A crowd gathered at the boat landing when the search began Thursday. "Everybody stormed the boat ramp wanting to get their boats and motors," Armstrong said, complicating efforts of those already on the water looking for the missing pair.
He said as search and rescue volunteers and deputies were combing the waters, Liberty County Sheriff Nick Finch contacted officials running the Flathead Catfish Tournament in Blountstown to ask them to have participants avoid coming toward the Bristol landing and urged them to remain south of the bridge.
Distraught family and friends waited at the landing until getting word that the little girl had been found. Then the wait began to find her grandfather.
SERVICES THURSDAY
Services are planned for both Alayha and her grandfather this Thursday, May 30, at Lake Mystic Baptist Church in Bristol at 10 a.m. The family will receive friends Wednesday, May 29 from 6 to 8 p.m. (ET) at Adams Funeral Home in Blountstown.