Mother awaits autopsy results to explain death of 13-yr-old son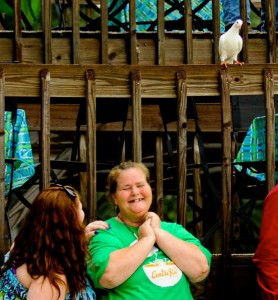 Betty Cornwell said her 13-year-old son,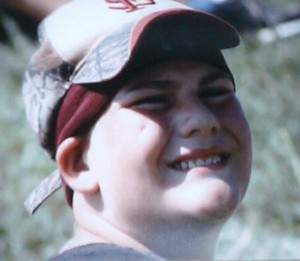 David, recently returned from a church youth camp and was looking forward to being baptized on Sunday.
Instead, he was buried on Saturday.
The youngster, who was slated to start eighth grade at Tolar School this month, died unexpectedly last week. He was found on the floor of a friend's home July 31.
The cause of death is unknown, his mother said. She is awaiting autopsy results and was told it could take 60 to 90 days.
• • • • •
David spent that Tuesday afternoon with friends, swimming at Lake Mystic. "He came home, ate dinner and then asked to go back," his mother said.
At 6:42 p.m., he called for a ride home. His brother-in-law, Aaron Minyard, went to pick him up from his friend's home at the lake.
There was no answer when he went to the front door so Minyard walked around to the back. "I saw the back door was open, I leaned in and saw him there," he said. "I thought he had just passed out. I checked for a pulse, there was none, and I started CPR." He called 911. He said that call was logged in just eight minutes after David's initial call home.
There was no indication that he was unwell, according to Minyard. When he first drove him to the lake that day, "He was in a good mood and happy to go swimming," he said.
David had previously experienced some medical issues and was diagnosed with a low heart rate, his mother said, but added that doctors told her "that was normal."
She said he had fainted a couple of times in the past, once while traveling with the LCHS band to an away football game last year. "He had to be rushed to the hospital in Panama City," she said. "I don't know what caused him to faint."
• • • • •
The family moved to Bristol from North Carolina five years ago. Tolar School music teacher Gayle Grissett had David as a student from the time he was in third grade through seventh, with the exception of his fifth grade year, when he attended another school.
She recalled being at the school a few days before new term was to begin for his sixth grade year when David and his younger sister, Julia, came to visit. "I was walking down the hall when David and Julia spotted me and came running, saying, 'Miss Gayle, we're back!'"
That day he told her he wanted to be in band. She put him on bass drum. While he did not have the musical ability of some of his bandmates, "He made up for it in enthuasium," she said. "He wanted to be a part of the band so badly," she said. "He always listened closely and did exactly what you wanted." She added, "I loved that boy."
Although students are supposed to stay in assigned areas before school takes in, David always found a way to slip into his music teacher's building each morning. When she chided him and told him he wasn't supposed to be there, he would tell her, "I'm leaving…I just need a hug." He always got one.
"I think David was sent to teach us something," she said. The example set by the shy boy, who was more comfortable around adults than his peers yet aware when another student might feel left out, was a lesson in not judging others, reaching out and loving one another. "He was as sweet as he could be; he just had so much love," she said.
• • • • •
"I keep thinking he's going to walk through the door and say, 'Hey, mom. What's up?'" David's mother says sometimes.
The arrival of the new school year will be difficult for her family, especially David's 12-year-old sister Julia. "They were 15 months apart in age but everybody thought they were twins," their mother said. "They were real close."
David also has two older sisters, Rachel Dean and Virginia Minyard, 28. Virginia came forward in church Sunday morning and went to the lake with many others for an afternoon ceremony, where she was baptized.
Approximately 160 church members from Lake Mystic Baptist and the First Baptist Church of Bristol gathered at the lake Sunday. There, David's mother shared her loss with another grieving parent, Teresa Hamlin, whose 29-year-old daughter, Ramsey, died on Aug. 30 after her body began to reject the heart that had been transplanted in her body nearly two years earlier.
The two mothers each released a white dove in memory of the children they had just lost. "It was an awesome ceremony," said Cornwell.
After she released her dove, "It came back, sat behind my head, flew toward my dad and went toward the house as it flew away."