Man charged with DUI after being found with alcohol in parking lot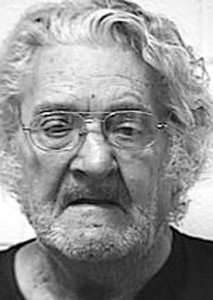 A 78-year-old man who witnesses reported was going in a convenience store to buy alcohol and then pulling in to the parking lot of the Blountstown Piggly Wiggly to drink was charged with DUI after a police officer was sent to check on him.
Cpl. Patrick Crawford arrived around 9:29 a.m. on July 23 to find Dennis Terry of Clarksville attempting to back out of a parking spot.
Crawford stopped him from leaving and as he began speaking with Terry he noted the strong odor of alcohol coming from inside the vehicle.
He looked inside and saw a quart bottle of malt liquor on the floor with only twenty-five percent of its contents remaining.
When asked about the alcohol, Terry responded, "That was supposed to be gone by now." He denied the bottle belonged to him but Crawford's report noted that it had condensation and was cool to the touch, indicating it had been recently purchased.
Terry had to brace himself against the car when he stepped out to take part in a sobriety evaluation. Before being given any instructions, Terry began leaning forward toward Crawford, who had to steady him and keep him from falling down.
Following efforts to count backwards, the evaluation was concluded and Terry was taken into custody. He was unable to give enough of a breath sample to be used to determine his alcohol level and was charged with DUI.
He was later given a conditional release.