Heart patient loses battle with organ rejection Monday
by Teresa Eubanks, Journal Editor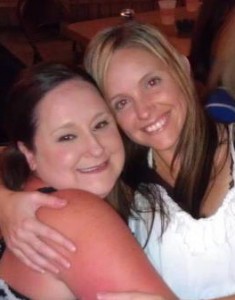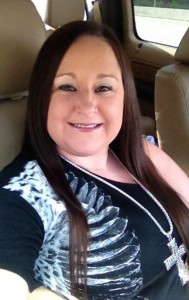 Any death in a small community has an impact but it's even harder for those left behind when the one they lost fought so hard to survive.
Until her death Monday afternoon, Ramsey Brown defied the odds.
A heart defect was discovered when she was only two weeks old. Just before she was five, bypass surgery improved her condition so much that she had a fairly active life and as a teenager, enjoyed cheerleading, dance classes and participating in the LCHS marching band.
A leak was discovered in a heart value in 2006, requiring another bypass. Three years later, doctors discovered she had pulmonary hypertension and congestive heart failure.
She was put on an organ waiting list in 2009. In September 2010, she underwent a heart transplant and enjoyed a quick recovery. She was back home in Bristol six weeks after the surgery at Shands. Her future looked bright.
In July 2012, she learned she was in organ rejection and was put on different medications in an attempt to keep her heart working in her body. She shared that news on her Facebook page July 11, writing: "I am in heart rejection. So back up to 100 mg of Prednisone I go….Also increasing anti-rejection med." She added, "Please pray this all works and that rejection will be gone at biopsy Aug. 15."
A long list of friends and family responded to her post, offering their prayers and giving her words of encouragement.
She was looking forward to being in Orlando this week with her mother, Teresa Hamlin, and her younger brother. She had rested up and monitored her health with care to get ready for the trip.
On Saturday, she posted pictures of herself, her mom and her brother enjoying a meal at Joe's Crab Shack in Orlando.
But Monday, there was an alarming note on her Facebook wall.
"Hope I start feeling better so I can enjoy the pool— had a horrible night!!! Woke up passed out on the floor with Mom and Christopher over me, scary!!!"
Soon afterwards, she was on her way to the emergency room. A member of the Broken Hearts of the Big Bend organization that brings together transplant patients notified members that Ramsey died en route to Shands Hospital from Orlando.
And now, her tight-knit family and her wide circle of friends, including many who have known her most of her life as well as those who followed her medical progress online yet never met her in person, are mourning her loss.
She was remembered on the Broken Hearts Of The Big Bend's Facebook page, where she and many other transplant hopefuls and survivors kept in touch.
"Since her heart transplant on Sept. 24, 2010, Ramsey lived life full throttle every day. Little slowed her down," wrote the organization's co-founder, Karen Thurston Chavez.
"Ramsey Layne Brown, you were one-of-a-kind. Sometimes your Heart Warrior's fight and other things in life got you down, but you always managed to find the bright side, the positive, the lesson in everything. Your Broken Hearts families will miss your wisdom, your laughter, your smile. You were a human sparkler. None have or will shine brighter," Chavez wrote.
"There is a hole in my heart than can never be filled again and I know that I will never in this lifetime be able to find a best friend that was not only a friend but a sister who knew any and everything about me but in spite of it all still loved me," recalls Krista Fowler Lewis. "We had been friends since we were three and I loved when we got to spend summers together before she finally moved here our 6th grade year. We knew from the start that we would always be friends and nothing could keep us apart."
Krista admired her friend's strength. "She never let her heart problems keep her down and for people who didn't know her history, they would have no idea of what she had been through and faced each day.
She was there when a transplant heart finally became available. "I still remember the night of the transplant …we had gone down to sit with Teresa and the family as we watched the heart being rushed by on the way to give her a new chance on life, it was surreal. She stayed strong until the very end and never gave up fighting."
She was able to speak with her friend Monday. "In talking with her several times yesterday I was more terrified than ever that this time things may not go well but prayed she would come through as she had always done."
Ramsey's last words on Monday will stay with her: "I love you and I will see you when I get home from Shands."
"Now the wait will be longer but I look forward to the day when we see each other again and I can see her big smile," Krista said.
Services planned Friday at Lake Mystic Baptist
Ramsey Brown's family will receive friends Thursday, August 2 from 6 p.m. until 8 p.m. at Bevis Funeral Home in Bristol.
The funeral will be held Friday, August 3 at 11 a.m. at Lake Mystic Baptist Church in Bristol with the interment at Lake Mystic Cemetery.
Her complete obituary appears on page 27.