Local health departments at bottom of FL rankings; changes already under way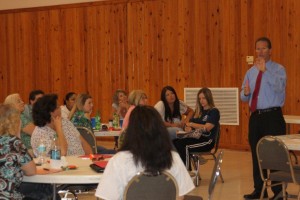 Residents got a surprise when it was learned Friday that the Liberty County Health Department was the lowest ranked facility in the state and that the Calhoun County Health Department was only two notches higher.
The Franklin County Health Department was wedged between the two at Number 66 out of the state's 67 counties.
The highest ranked on the list was the Indian River County Health Department with a score of 58 points out of a possible 69. Liberty County had only 23 points, Franklin County had 29 and Calhoun County had 32.
Information was compiled on everything from employee satisfaction surveys to the bacterial STD rate in 15 to 24-year-old patients. Leadership effectiveness, adherence to controls, ability to respond to disease and public health threats as well as budget expertise were also factored into the final grade.
The findings were known by the Department of Health (DOH) earlier this year but apparently had not be presented outside of the agency.
The DOH responded quickly to a public records request from The Journal Monday for the results.
Rachel Manspeaker, who was hired as the new Administrator for the Calhoun and Liberty Health Departments less than three months ago, didn't think the report was nearly as bad as it sounded. She didn't learn about it until she started her new job.
She noted that the ranking guidelines are still considered to be in draft form. The DOH, which came up with the ranking system at the request of Governor Rick Scott, describes the document as "a work in progress."
"I don't think the rankings accurately reflect the performance of the health department," she said, speaking of both Calhoun and Liberty County. "I think the health department has a great staff and does a great job." But she noted, "There are always areas that need improvement."
She said she's already started on it. "We're developing an action plan and moving forward," she said.
Part of that plan went into effect July 13 when she held a joint staff meeting between the two departments at Veterans Memorial Civic Center in Bristol. "It allowed the staff time to be together and brainstorm," she said. Commander A.J. Gwyn of Atlanta gave a presentation to the group about violence in the workplace in a health care setting.
The two local health departments have a total of about 60 employees, which includes approximately 10 who work with both departments.