Stoutamire, Bass plan July ceremony
Tommy and Suzann Stoutamire of Blue Creek announce the u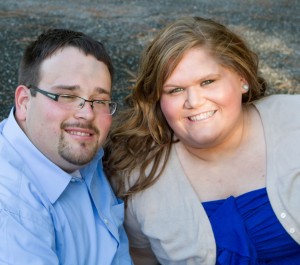 pcoming marriage of their daughter, Leah Keturah Stoutamire to Benjamin Phillip Bass, son of Phillip and Sabrina Bass of Chattahoochee.
The bride is the granddaughter of Tom and the late June Stoutamire of Blue Creek and of Erika and the late Page Lamar Ford of Bristol. She graduated from Liberty County High School and received her Associates in Arts degree from Tallahassee Community College. Leah is currently enrolled in the RN nursing program at Chipola College.
The groom is the grandson of Dorothy and the late Edward Neal Bass, Sr. and of the late Mr. and Mrs. David S. Gholson, Sr., all of Chattahoochee. He graduated from Robert F. Munroe Day School and then from Pelham Training Center in Indiana with his EMT certification. He is currently enrolled in the paramedic program at Chipola College. He is employed as an EMT by Calhoun County EMS and as a senior fire fighter with the City of Blountstown.
A July wedding is planned at the Nauvoo Illinois Temple of the Church of Jesus Christ of Latter-Day Saints. After the wedding, the couple plan to live in Blountstown.