Bristol man sentenced to life after kidnapping conviction
by Teresa Eubanks, Journal Editor
A man who called 911 and said he found a severely injured woman propped up against a tree in the woods not far from his home in Liberty County was convicted last week of kidnapping and ordered to serve life in prison.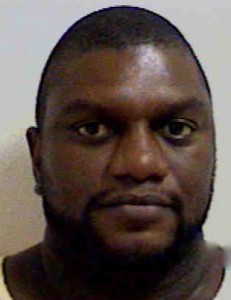 Wayne Davis, 43, of Bristol, was given a life sentence (25 years) for the kidnapping, received 20 years to run concurrently for the aggravated assault and was ordered to serve a 30-year sentence to run consecutively for failing to register as a sex offender, according to Joe Mulholland, District Attorney for the South Georgia circuit.
"She was beaten within an inch of her life," according to Investigator Brian Donalson of the Decatur County Sheriff's Office. He said she could not stand up or walk on her own when she was discharged after three days in the hospital.
Davis went to trial May 9, one year and seven days after deputies found the victim, covered in blood and gasoline, in an isolated area of the Sweetwater Community. She had been beaten with an aluminum bat at her home in Bainbridge, GA before she was bound and gagged, thrown in a car trunk and driven to Liberty County, according to a report from the Liberty County Sheriff's Office.
The case went before a jury in Bainbridge, GA last Wednesday, one day after a judge ruled that a recorded confession by Davis taken by Liberty County Investigator Brian Bateman could be used in the trial.
Davis originally denied having anything to do with injuring the woman when deputies responded to his 911 call. The next morning, he admitted to Bateman that he beat, bound and drove the victim to Liberty County. He said they stopped and "talked" before he called 911.
 A DRIVE TO QUINCY
The 44-year-old victim and her kidnapper had been seeing each other for the past seven years, but when she showed up at the Quincy, FL home of another woman Davis was involved with, things escalated.
After that visit, the victim returned to her home. She gathered the clothes and possessions Davis kept there and burned them.
Two days later, Davis - driving his new girlfriend's car - went to the victim's home.
The victim told investigators her two youngest children left the house and walked to the bus stop at 5:55 a.m.
"At 6 a.m., Wayne Davis walked into my bedroom carrying a baseball bat and a shotgun," she stated.
They struggled; she grabbed the bat from him but he got it back and then started beating her. Her grown daughter, sleeping in another room, did not hear her mother call out to her.
She said Davis tied her up, gagged her, put her in the trunk of the car and then poured gas and bleach on her. He told her he was going back in the house to kill her daughter. Then he closed the trunk on her.
It was quiet for a few minutes. Then he returned and started the car.
As he drove off, his cell phone rang and he answered it by hitting the speaker phone button. Although she was in the trunk and the vehicle was moving, the victim said she heard his new girlfriend ask Davis when he would return her car. She told him she needed it to get to work later that morning.
COMING TO LIBERTY COUNTY
When Davis got to the Sweetwater Community of Liberty County, he took the injured woman out of the trunk and led her into the woods.
"He basically gave her a choice of how he would kill her," according to Donalson.
He told her he had already dug her grave.
She pulled the gag from her mouth and begged him to spare her life. He responded by repeatedly peppering her with questions about why she went to his new girlfriend's home to start trouble.
The victim, wearing only a nightshirt and panties, had two gashes on her head and was covered in blood, but she managed to keep talking to Davis.
"I watched him start a burn pile and I thought he was going to put me in it," the victim told investigators. She said he burned several items she had bled on, including the cloth he had gagged her with and the strap he had tied her up with.
She told him she would not tell anyone what he had done to her. She convinced him that he would look like a hero if he would call 911 and say he found her in the woods.
He left her on the ground and went to his auto repair shop nearby, where he left the car and returned in his truck.
Then he called the sheriff's office and reported finding a white female with head injuries in the woods.
When Deputy Caryl Marotta arrived at the scene on Sydney Fletcher Road, she found the pair about 50 yards off a dirt road. Davis was kneeling behind the injured woman as if to support her sitting up. Investigator Brian Bateman drove up and heard Davis telling the deputy, "I have no idea who she is. I was just driving my truck down this road and heard a woman screaming. I stopped, got out of my truck, followed the screams and found her."
The two law enforcement officers realized something wasn't right with the scene.
Bateman believed the way Davis was holding the injured woman indicated that they were much more than strangers. The woman was covered in blood but there was little blood on the ground. The officers found it telling that Davis' shirt was also covered in so much blood.
The victim was taken from the scene by ambulance. Paramedics were overwhelmed by the stench of gasoline on the victim, whose hair was still damp with it, according to a deputy's report.
DAVIS HAS PAST CONVICTION INVOLVING VICTIM'S RELATIVE
Bateman found an aluminum baseball bat in the 2002 Dodge Neon Davis had driven from Bainbridge that morning. A 12 gauge shotgun was discovered in the trunk of another car parked at his repair shop, along with 37 rounds of ammunition.
The victim told a deputy that Davis had never hit her before. When asked if he had ever threatened to kill her, she replied, "He said that a bunch of times."
Although his residence is listed as being on NW Martin Luther King Road in the Sweetwater Community, the victim said Davis spent "about 80 percent of his time" in Bainbridge.
Davis sat through the one-day trial without emotion as several law enforcement officers and crime scene investigators testified. The victim also took the stand. "His demenor never changed," said Donalson.
He said the 12-member jury deliberated between 30 and 45 minutes before returning with their verdict.
Davis was charged by the Decatur County Sheriff's Office with kidnapping, aggravated assault, possession of a firearm by a convicted felon, possession of a firearm during the commission of a crime and failing to register as a sex offender in Georgia.
He had previously served a little over six years in prison for lewd assault and sexual battery of a 13-year-old girl that he impregnated. The girl, who later gave birth, is the niece of the woman he abducted and drove to Liberty County.
Davis' brother, Norman Davis, is currently in the Georgia Department of Corrections following his 1999 conviction involving a child molestation and kidnapping case, according to a Decatur County investigator.
'A GOOD SENTENCE'
"It was a good sentence. He got life plus 30 years," said Decatur County Sheriff Wiley Griffin.
"The jury saw that the victim came close to losing her life. She was smart enough to turn the tables on him and talk him out of killing her," he said. "I think she was convinced she was fixing to die and she pulled all the tricks out of the bag." He added, "I don't think begging for her life would have worked."
"We had two crime scenes. We investigated from our end (in Bainbridge) and the Liberty County Sheriff's Office did a great job there."
He credited Liberty County Sheriff's Office Investigator Brian Bateman and Deputy Caryl Marotta's efforts in the case, pointing out that both Davis and the victim tried to mislead them. "They tried to pull off a hoax but they saw through it and were able to arrest him, resulting in the charges," he said.