Bristol man is charged with selling Oxycodone
A Bristol man was charged with selling five Oxycodone pills after a buy was arranged with a confidential source working with the Calhoun-Liberty Drug Task Force.
Arrested was Lawrence Dawson, 50.
According to the arrest report, the informant was outfitted with a monitoring device to record the transaction and given $120 in cash to buy the 30-milligram pills, which are Schedule II controlled narcotics.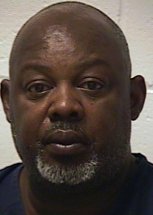 Task Force members were looking on as Dawson drove up in a Chevrolet Blazer to meet with the buyer, who gave him cash with serial numbers that had been documented earlier in exchange for the pills.
Dawson was later pulled over in a traffic stop near the intersection of Chipola Road and SR 71. After he was placed in a patrol vehicle, his SUV was searched. The cash used in the buy was found hidden in a KFC box. His cell phone, which showed the number used by the confidential informant to contact him, was confiscated. Also found was a partially smoked marijuana cigarette and a prescription for Oxycodone that had been filled the previous day.
Dawson told deputies he made a wrong turn at a residence and stopped and spoke with someone but denied selling any pills.
Deputies later contacted the office of the doctor who had prescribed the pills for Dawson and he was taken off their patient list.
He was released after posting $1,500 bond.