Wife describes night that ended with Tranum McLemore's death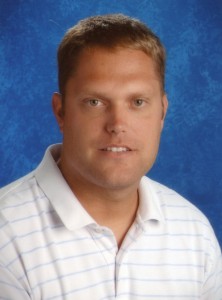 by Teresa Eubanks, Journal Editor
BRISTOL - Winter McLemore remembers her husband, Tranum, as a good man who loved their three little girls.
"He loved playing ball outside with them, wrestling on the floor with them, and playing games with them," she said.
He had a temper, she said, but they were able to joke about it. "It's your world. We just live in it," she would tell him and they would laugh.
"He liked things his way and he lived life with us just as he coached ball, everything was about the win. This is no secret and he would always say, 'I'm not going to lose.' I believe he took this attitude with me and our marriage as well," she said. "However, our girls were never scared of him and they never witnessed any domestic dispute between us."
Until last week.
What Winter thought would be a civil discussion about her plans to file for divorce exploded into violence April 4. "I do not know what snapped with Tranum that night. I will never know or understand the actions he took that have forever changed our lives," she said. "What I do know is that was NOT my husband."
 A QUIET TALK, A SUDDEN ATTACK
Tranum, 35, and Winter, 34, were first married on Dec. 29, 2000. A year and eight months later, they divorced. Just four months later, on Dec. 26, 2002, they remarried.
There were never any calls to law enforcement over domestic issues throughout their 12-year-relationship. While she had always been fearful of him, Winter said, "I would never have thought he would take it this far. There were no warning signs made evident to me. Nothing."
Winter admitted their marriage was in trouble. They had what she described as "a particularly rough morning" on Wednesday, April 4. Tranum, who was a coach and P.E. teacher at Blountstown Middle School, left work and came home, aware that his wife was going to see a divorce attorney later that day.
"He texted me numerous times throughout the day to request that we put the girls to bed early to talk," she said. "I agreed and that is exactly what we did."
She said they got ready for bed as usual, turning the lights out and leaving only a lamp on. They talked "peaceably about an equitable divorce" as they sat in bed, she said. "Tranum was receptive to this at the time, even discussing how to best go about it for the girls' sake."
Winter stressed there was no argument, no raised voices, nothing to prepare her for what was to come. "The next thing I knew, Tranum was on top of my head, choking me with one hand and hitting with the other." She said he told her repeatedly, "I'll kill you."
She said she lost consciousness twice and awakened in the bathroom.
"I remember trying to fight back and still hearing him repeat that he would kill me," she said. "I knew this was the way I was going to die on this night."
She said the second time she regained consciousness, Tranum was sitting next to her. She caught her breath and pleaded, "Please don't kill me, we have girls." That startled him. "He hurried backward, saying 'I'm sorry' over and over. This I know is when my Tranum came back."
He got to his feet, ran out of the bathroom and blocked the door, trapping her inside. She continued to plead with him.
He opened the door, looked at her and said, "You better run fast because you don't want to see what I am about to do."
She said he fired two shots before she got out of the door. "I knew the girls were asleep in their beds and that he wouldn't hurt them," she said. "I just knew I had to get help in that house for them and Tranum."
He continued to fire shots as she ran from the house. The sound awakened their 10-year-old daughter.
It was quiet when the little girl opened the door to her parents' darkened bedroom to what her mother described as "a dim mess and the smell of gun smoke." She ran to her room at the other end of the house and gathered her sisters, one just two years old, the other, five, in her bed. There, in her own words, they "prayed over and over that momma was okay."
DEPUTIES ARRIVE
When deputies arrived at the family's home at 14222 NW Hoecake Road in Bristol, they were met at the door by the couple's oldest daughter, who was crying.
A neighbor told investigators he heard two gunshots, saw a vehicle leave the McLemore home and then heard some more shots. "That says Tranum was alive when Winter left," her sister, Laurie Brandon, pointed out.
Winter made the three mile drive to the sheriff's office, arriving there at 9:15 p.m. A dispatcher relayed to deputies that she showed signs of being in an altercation. There were red marks on her neck. She had swelling and bruising around her eyes.
Deputies found Tranum lying facedown on the bloodied bedroom floor. A Ruger 9mm semi-automatic pistol was under his left leg. Seven shell casings were recovered.
A Leon County Coroner made the preliminary finding that McLemore took his own life even though there were three gunshots in the body.
The FDLE crime lab was on scene by 11 p.m. that night. Their official findings suggest McLemore shot himself, according to a news release from the sheriff's office. The final report from FDLE could take up to eight weeks to complete.
According to Liberty County Sheriff Donnie Conyers, the first shot to the shoulder was a sympathy shot, perhaps intended to make Winter stay with him and call for medical help. The second shot to his head was the fatal one. Conyers said the bullet went in to the right side and exited on the left side of his head. The gun discharged as he fell to the floor, firing the third and final shot into his leg.
"I'm satisfied without a doubt in my mind that it was self-inflicted," the sheriff said after last week's autopsy.
Four other shots had been fired in the room, some went into the walls and one went through a window, he said.
THE AFTERMATH
Their oldest daughter knows some details of that night, her mother said. "The two younger girls only know that their daddy didn't feel good and went to live in Heaven with their granddaddy and his pawpaw," she said.
Winter is now trying to put the pieces of their lives together, with the help of her mother, Tina Rae Goodman and her sister, Laurie Brandon and the support of friends.
They are aware there is much speculation about Tranum's death.
"Those that love me have never questioned the events of that night, as there is only one story, and that is the truth," Winter said. "Moreover, Tranum and I both know what happened and that is really all that truly matters."