Bristol man is charged with domestic battery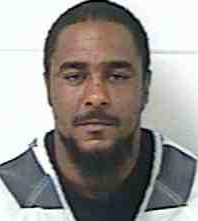 A Bristol man was charged with domestic battery after a deputy noticed a woman had sustained additional injuries to some that had been documented earlier that evening. When deputies first went to her home, the alleged victim declined to tell them what had happened. After the second altercation, she decided to talk.
Arrested was Stephen Lawrence Dawson, 30.
When deputies were first sent to a residence on Martin Luther King Road March 26 in response to a domestic disturbance, they spoke with a woman who had noticeable bruising on her face but would not explain how she had been hurt.
A deputy was dispatched to a Donar Circle address in reference to a disturbance involving Dawson around 3:30 that morning and en route, he saw a couch on fire in front of the Martin Luther King Road home where deputies had visited earlier.
He stopped to check on the fire and spoke with the woman living there, who said Dawson had beaten her up just before he arrived. She said she burned the couch because she was angry with him.
When deputies first came to the house, she said she was afraid to tell them Dawson had hit her several times, which left bruises on her face.
The second time they spoke with her, a deputy noticed additional injuries, including severe bruising under her left eye as well as bruises on her face and left arm.
She said after the first altercation, Dawson returned to her home with another woman, and attacked her a second time. She said he kicked her door in after she refused to open it to him. Once inside, he grabbed her by the hair and threw her against the wall, she said.
The arrest report made note of the damages done to the wall and door in addition to her injuries.