Hosford man facing child abuse and battery charges following altercation
by Teresa Eubanks, Journal Editor
A Hosford man is facing several charges following an altercation in which he hit a man, grabbed a child from a stroller and then resumed fighting while still holding the child, according to a report from the Liberty County Sheriff's Office.
William Rudd, 36, was charged with child abuse, battery, violation of an injunction and resisting arrest with violence.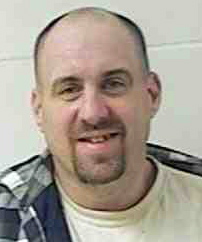 When Deputy Adam Walker responded to a report of a fight in front of the Liberty County Courthouse at 4:12 p.m. Saturday, he saw Rudd leaving the scene on foot, heading west. Walker shouted to him to stop but he continued running down the sidewalk alongside SR 20.
The deputy returned to his patrol car to pursue Rudd and was directed by bystanders to the parking lot of the Bristol Chevron. Rudd, who was described as "heavily intoxicated" and "extremely agitated," tried to get away when Walker attempted to arrest him. "When I told him to stop, he yelled at me and said he had done nothing wrong and wasn't going to listen to me," the deputy stated in his report.
Rudd came at the deputy in an aggressive manner until Walker forced him on the pavement. Rudd tried to get up and resisted the deputy's efforts to handcuff him until he was overpowered, taken into custody and driven to the jail.
Anthony Forte and Sara Adkins, who are married, gave a statement that they were walking along SR 20 with a youngster in a stroller when Rudd drove by and screamed at them from his truck. They said he got out of the truck, ran toward Forte and punched him in the face. At some point during the altercation, Rudd grabbed the child from the stroller and continued fighting with Forte.
Rudd was already on county probation for domestic violence and an injunction had been issued barring him from contact with Adkins.
When asked for his side of the story, Rudd told deputies he asked Adkins if he could see the baby and she nodded that he could. When reminded that he was not allowed to speak to her, Rudd, who was still noticeably intoxicated, insisted that he had not spoken to her but repeatedly stated that he had yelled at her.
Rudd stated that Forte punched him after he picked up the baby. He denied doing anything to harm Forte.
Rudd is being held without bond due to the probation violation.