Hiers sentenced to 6 months in prison, 3 months home confinement
by Teresa Eubanks, Journal Editor
Former C&L Bank President Jed Hiers was sentenced to six months in prison, followed by three months of home confinement and three years of supervised release after prison during a sentencing hearing that lasted over three hours last Thursday in Tallahassee.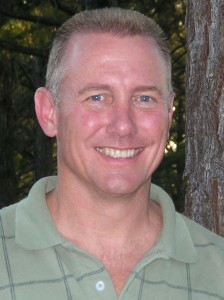 Hiers was indicted last November of conspiracy to commit bank fraud and nine counts of making false entries in bank records with the intent to deceive bank examiners. At that time, U.S. Attorney Pamela Marsh said Heirs' actions caused The Bank (formerly C&L Bank) to lose millions of dollars by making loans he knew could not be repaid.
During last week's sentencing, Federal Court Judge Robert Hinkle said there was no evidence that the bank had lost money. He concluded that what Hiers did was "a crime of concealment," according to Hiers' attorney, Thomas M. Findley.
"Of course, we still maintain that he's not guilty," Findley said of his client. "It's certainly a sentence that reflects that Jed Hiers was trying to help people in the community."
He said the judge challenged the prosecution to find where the bank had lost money "and they couldn't do it." According to Findley, the loans made under Hiers were not performing well. "The judge found that he didn't cause the losses, they were just the result of the bad economy," the attorney said.
Hiers served as the president of C&L Bank of Bristol in the 1990s. After C&L was purchased by The Bank in 1999, Hiers continued to serve as president of the Bristol branch. In 2001, he was appointed to The Bank's Board of Directors and promoted to the position of Florida Regional President.
Evidence presented at trial showed that between 1999 and 2004, Hiers hid bad loans from bank management and federal examiners by falsifying customer financial information, using overdraft accounts to make payments on the borrowers' existing loans, and using the proceeds from loans to third parties to make payments on the debts of insolvent bank customers.