Clarkville resident dies in Friday night accident
by Teresa Eubanks, Journal Editor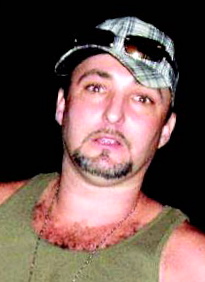 A Clarksville man died on the way to the hospital after he was injured in a single-vehicle accident on Newsome Road in Calhoun County Friday night.
Forensic Investigator Becki Fejes with the Bay County Medical Examiner's Office said John Michael Hemmings, 34, was killed by blunt force head trauma due to a motor vehicle crash.
Deputies learned of the wreck when they were summoned to the CR 287A home of Hemmings' fiancé, Regina Whitehead.
Calhoun County Deputy Gary McGee arrived to find Hemmings on the ground next to the passenger's door of a 2000 GMC Sonoma. He was bleeding heavily from a head wound and had only a faint pulse.
Deputy Bobby Sims arrived a few moments later and put an automated external defibrillator on the injured man as a precaution until he could get medical help.
When the ambulance arrived, the crew began CPR on Hemmings as they left the scene. He died en route and was pronounced dead at Calhoun-Liberty Hospital.
Tyrell Ashley Odom, 26, of Clarksville, drove Hemmings two miles from the crash site to the home he shared with Whitehead. He was not injured.
The two men left the house less than two hours earlier, according to Whitehead. She had gone to visit a relative in Altha and was pulling up in her yard just as Odom drove back with her fatally-injured fiancé.
Odom repeatedly told deputies that he wasn't driving when they wrecked. In his report, McGee noted that Odom smelled strongly of an alcoholic beverage and became belligerent when FHP troopers arrived to speak with him. "He was yelling, he wouldn't answer questions and was combative enough to be put in handcuffs," McGee said.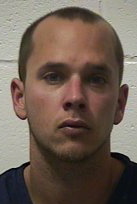 Odom was charged with disorderly intoxication and taken to the Calhoun County Jail, where he was later released on his own recognizance.
FHP Cpl. Roger Boer said the fatal crash remains under investigation and they have not identified who was behind the wheel at the time of the wreck.
In a news release issued Saturday, FHP Trooper Nathan Russell reported that the truck was eastbound on Newsome Road around 8:30 p.m. when it went off the road as it entered a curve. The driver overcorrected and crossed the eastbound lane in the westbound lane. When the driver overcorrected a second time, the truck began rotating clockwise, ran off the road to the right a second time and overturned before coming to rest upright. The driver then left the area, traveling west on Newsome Road.
The truck, which had roof damage as well as damage to the right rear quarter and most of the driver's side, is registered to Odom.
Hemmings' funeral is scheduled for 2 p.m., Wednesday, Jan.11 in the chapel at Adams Funeral Home with Reverend Alan Nichols officiating. Survivors include his father, his fiancé, two sons, a stepson and a daughter, in addition to many other relatives and friends. His complete obituary appears inside on page 11.
Whitehead said Hemmings had moved to the area about a year and a half ago. He had recently told her that he had made peace with everyone in his life and "he was right with everything."
The couple spent Christmas with her son and Hemmings' children in Bushnell. "He said it was the best Christmas he ever had," she said.