Man charged with retail theft for taking $4.99 item from store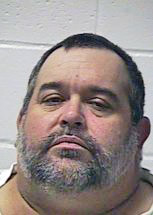 A Blountstown man is charged with retail theft after a store surveillance camera caught him taking an item valued as less than $5, according to a report from the Blountstown Police Department.
Shane Tolliver Whitfield, 43, of Blountstown, was sitting at the counter at the NAPA store on Main Street around 10:37 a.m. Dec. 11 when the clerk went to the back to get a part. Whitfield is seen on camera reaching over the counter and picking up a $4.99 pair of pliers which he then slipped into his right front pants pocket. He then walked out of the store without paying, according to the report.
He was taken into custody Dec. 22 and later given a conditional release.