Assisted living operator, 75, arrested for grand theft and exploitation of an elderly/disabled adult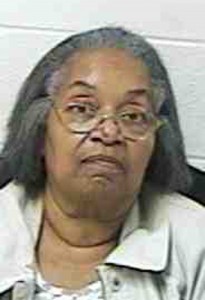 Joyce Daughtrey, 75, of Bristol was arrested last week for grand theft and exploitation of an elderly and disabled adult, according to a news release from the Attorney General's office.
She is charged with stealing $9,500 by withholding the victim's Social Security funds and his personal allowance.
An investigation by the Attorney General's Medicaid Fraud Control Unit revealed that Daughtrey, owner and operator of the Parramore House Assisted Living Facility in Bristol, withheld more than $4,500 from a resident's Social Security funds and that she failed to provide the victim with nearly $5,000 in personal needs allowance funds.
Daughtrey is charged with one count of grand theft and one count of exploitation of an elderly or disabled adult, both third-degree felonies. If convicted, she faces up to 10 years in prison and a $10,000 fine. The case is being prosecuted by the State Attorney's Office for the 2nd Judicial Circuit.
Daughtrey was taken into custody at the Liberty County Jail on Dec. 21. She was later released on $1,000 bond.