Rufus and Alice Solomon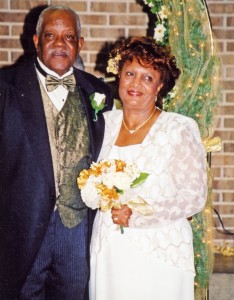 Rufus and Alice Solomon commemorated 60 years of marriage during a family dinner held in Bristol on Nov. 12. She retired from the State of Florida after 33 years of service and continues to work part-time as a Paraprofessional with Apalachee Mental Health, Inc.
He retired from Reichold Chemical Company after 23 years of service and held employment with the Tallahassee Democrat in subsequent years.
The couple enjoyed an evening of fine dining and a walk down memory lane with family and friends.
They are the proud parents of six children and eight grandchildren.