UPDATED: NEWS ALERT from The Calhoun-Liberty Journal/CLJNews.com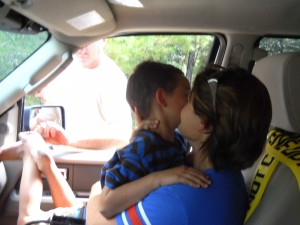 3:26 p.m. UPDATE —- Five-year-old Caleb McMillan was found in the woods behind Lake Mystic Baptish Church in Bristol by the Liberty Correctional Institution dog tracking team. A deputy said that despite going through lots brush and briers, the little boy had only a tiny scratch on his neck. No other marks. He's now home with his relieved parents.
3:12 p.m. UPDATE —- CALEB HAS BEEN FOUND!
The Liberty County Sheriff's Office, Liberty Search and Rescue and a tracking team from Liberty Correctional Institution are currently combing the area behind Lake Mystic Baptist Church in Bristol for a five-year-old autistic boy who was reported missing from his Pea Ridge Road home Saturday, Sept. 24.
Caleb McMillan was last seen playing in his backyard around 12:30 p.m. He is between 3 1/2 and 4 feet tall with dark skin, brown hair and blue/green eyes. He was wearing khaki shorts and a blue and brown striped shirt.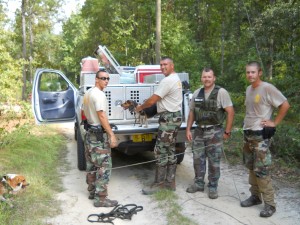 Tracking dogs have picked up a trail leading them behind the church and some toys Caleb had been playing with have been found in the area.
Searchers are asking bystanders stay outside the perimeter they have established as tracking dogs do their job.
Anyone with information is asked to contact the Liberty County Sheriff's Office at 643-2235.