Two men charged with making methamphetamine near Kinard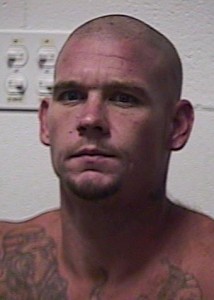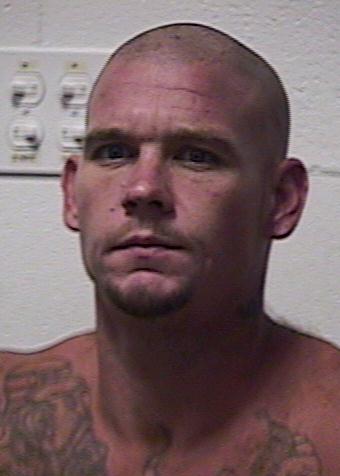 A tip that methamphetamine was being cooked at 3199 SW Marcus Barbee Road resulted in the arrests of two men Thursday night, according to report from the Calhoun County Sheriff's Office.
Deputies Nick Keller and Scotty Norris joined Gulf County Investigator Greg Skipper at the residence, located south of Kinard, around 8 p.m. As they approached the doublewide trailer, they noted a strong chemical odor consistent with the meth cooking process.
Deputy Keller walked along the side of the home and went to the rear of the building, following a chemical smell coming from a partially open window. He looked inside and saw James H. Manning scraping the bottom of a dish with a razor. On a counter next to Manning was a reaction vessel that was bubbling, which the deputy recognized as part of the meth-making process. "He was actually loading a syringe with meth," Keller said, describing how Manning placed the tip of the needle in a cup to add a little water with the meth powder before injecting it.
Keller returned to the front of the home, where Norris and Skipper were talking with Garrett Sweetman, who had admitted there was an active methamphetamine lab in the kitchen. As they began to secure the house, Sweetman ran into the woods.
Manning was taken into custody and a search was started for Sweetman. "After we secured Manning, we did a perimeter search while waiting for the tracking dogs to get there," said Keller. During that time, deputies learned that Sweetman had gone to The Junction trailer park, less than a mile away.
Deputies knocked on the front door of a trailer belonging to an acquaintance of Sweetman's. Keller went to the back door and met Sweetman, who was trying to take off again. "I was at the back door and he tried to come out, saw me and slammed the door," according to Keller, who went in the trailer and found the suspect hiding in a back bedroom closet.
Both men were charged with possessing and manufacturing methamphetamine
Sweetman was released from prison this past July after serving time for felony battery and aggravated assault with a weapon.
Gulf County was involved in the arrests because Sweetman was a "person of interest" in a theft investigation involving a cardiac box taken from an ambulance as well as a theft from a local store. The cardiac box, which held blood pressure cuffs and syringes, was reportedly seen at the residence.