Chipola College announces the spring semester Dean's list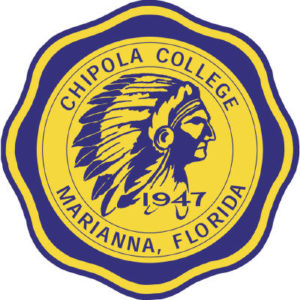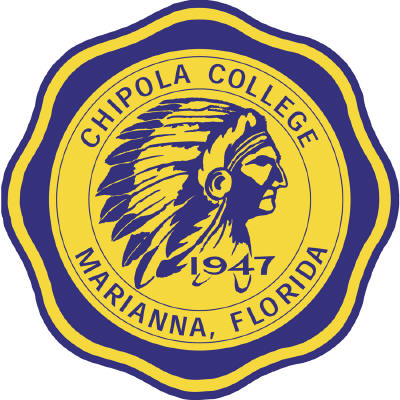 MARIANNA—Dr. Sarah Clemmons, senior vice president of Instructional and Student Services at Chipola College, commends the 252 students who made the Dean's List for academic achievement during the Spring Semester 2010.
To be placed on the Dean's List, a student must take 12 or more semester hours of courses and make an average of 3.25 (B+) to 4.0 (A) in all courses.
Students who made perfect averages of 4.0—straight A's—and their hometowns are:
Altha—Katrina Messer, Emily Redmond, Meagan Wiltse.
Blountstown—Daniel Leonard, William Leonard, Megan Shoemake, Timothy Valentine.
Bristol—Samantha Rankin.
Clarksville—Max Herndon, Lindsay Miller.
Grand Ridge—Marissa Chason.
Greenwood—Dwight Cockerham, Princess Cockerham.
Marianna—Tiffany Anderson, Yvette Asbury, Alexander Briggs, Austin Brockner, Vance Coley, Kimberlynn Cook, Rachael Daniel, Megan Daniels, Heather Gibson, Steffin Golden, Shelita Grant, Marshall Hilton, Margaret Mathis, Brent Melvin, Dustin Miller, Patricia Milliser, Jerry Moss, Michael Pinnella, Jessica Wade, Jafria Wooden.
Sneads—Zachary Johnson, Courtney Wall, Amber Weeks.
Wewahitchka—Rebecca Barnes.
Students who earned grade point averages ranging from 3.25(B+) to 3.99 (A) and their hometowns are:
Altha—Carla Daniels, Justin Godwin, Ashton Lee, Meagan Parrish, Zachariah Tatum.
Blountstown—Kristina Bailey, Brandi Greene, Carlos Hall, Candace Koonce, Hailey Moravek, Joseph Phinney, Tanya Savell, Mary Smith, Chelsea Snowden, Jeffrey Stewart, Shannon White.
Bristol—Karey Gautier, Heather Peddie, Kimberly Story.
Clarksville—Maegan Davis, Brittany Stephens.
Grand Ridge—Zachary Folks, April Holguin, Nathan Hooppell, Ashleigh Lollie, Charla O'Bryan, Angelica Rodriguez, Schellane Smith, Madison Wester, Jessica Harrell.
Greenwood—Richard Barnes, Ashley Bruce, Kaylee Hatcher, Lenora Schultz, Andrew Sherman.
Hosford—Marcus Gowan.
Kinard—Amy McLeod, Samantha Spivey.
Marianna—Angela Anderson, Christine Andreasen, Dyonsia Balkcom, Haley Barfield-Phill, Desteni Barnes, Adam Bigale, Adam Brisolara, Caitlyn Bruner, Jordan Burke, Holli Daffin, Andrew Davis, Joseph Davis, John Debrauwere, Oliver Earls, Jr., Cazzie Folsom, Shondel Frear, Meghan Gilliland, Sherri Godwin, Stephanie Hamm, Sara Hargis, Hannah Hill, Cameron Hitchcock, Amy Johnson, Dallin Kelson, Casey Lawrence, Stephanie Lawson, Meagan Lingerfelt, Carolyn Livingston, Whitney McAlister, Kinnyatar Melton, Thomas Melvin, Holly Myers, Ryan Neal, Amy Nelson, Dakota Partin, Sandy Sims, Zachery Spurlock, Jasmine Thomas, Jenifer Turner, John White, Zachary White, Jessica Whittington, Crystal Womble.
Sneads—Brittiany Asher, Rhonda Johns, Allison McDaniel, Zachary McKinnie, Jonathan Owens, Cody Pickens, Heather Robbirds, Karen White, Caitlin Wilson.
Wewahitchka—Kenneth Manor.