Five lbs. marijuana, cash seized in Bristol traffic stop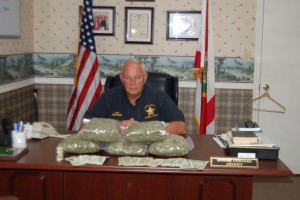 by Teresa Eubanks, Journal Editor
The darkly-tinted windows of a passing vehicle may have gotten the attention of Deputy Bobby Revell but it was the distinctive odor of five pounds of raw marijuana that led to the arrest of a Lynn Haven man last week in Bristol.
Revell noticed the driver take a quick glance at him before leaning back in an attempt to hide himself behind the door frame of his four-door Escalade as he traveled through the Bristol intersection around 5:30 p.m. on May 12, according to the arrest report from the Liberty County Sheriff's Department.
The deputy drove up behind the westbound vehicle and when he signaled for it to stop, the driver pulled into the median of State Road 20 leading to the Apalachicola River Bridge.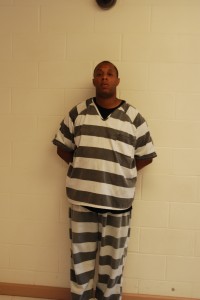 After telling the driver he had been stopped for suspicion of illegal window tint and tag cover, Revell used a meter to determine that the window tint was too dark.
As he spoke with the driver, Carldrick Tremaine Olds, 30, of Lynn Haven, the deputy noticed the smell of raw marijuana coming from inside the vehicle.
About that time, Sgt. Jamie Shiver joined Revell at the scene and also got a whiff of the illegal cargo when he instructed Olds to move his vehicle to the north side of the road since he was partially obstructing traffic.
When Olds was asked to step out of the vehicle, he refused and Shiver pulled him out and took him to the rear of the vehicle, where he searched him for weapons. Deputy Caryl Marotta assisted in securing the suspect.
A black plastic garbage bag that held five gallon-size Ziplock bags of marijuana was pulled from under the right rear passenger's seat.
Olds' vehicle was driven to the sheriff's office and searched.
Inside the Escalade, deputies also found cash and clothing, including $1,500 in bills rolled and folded in the center console, along with Olds' wallet, which held $200 in cash. Five cell phones were also found in the vehicle.
Olds was charged with possession of more than 20 grams of marijuana, possession of marijuana with intent to sell and distribute and violation of state probation.
He is being held without bond due to the probation violation.